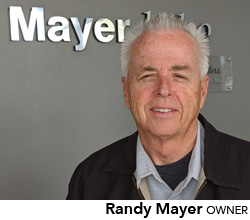 "I love printing and helping people, businesses, and nonprofits make positive impressions, with professionally printed materials.I discovered printing in High School and received an advance graphics degree from Fullerton College. I was then drafted into the Army and printed topographical maps of Vietnam in Hawaii!
In 1980, I took the risk and went into business and have never looked back. 
I love working with our team to develop accounts, manage the business with best practices, and build a team culture where people are valued and respected, with a value to honor God in the marketplace.
Our people are making it happen.
(click on their photo to learn more)
Dave M 

Customer Service & Production Manager

Friendly, patient, and kind, Dave is handling every detail of accurate estimates, job planning, and scheduling to ensure quality – on time, every time! 
SINCE 1995 -- Business Degree – Pacific Christian College

Jeff B 

Press-Room Manager

Jeff is a true craftsman who takes pride in executing the highest standards to produce quality, and add value with every job.
SINCE 1984

John M 

Pre-Press Manager

John has an extensive knowledge of file preparation and runs every customer file through a detailed pre-flight process to ensure your job will be executed as designed.
SINCE 2013

Lupe V 

Press Operator

Multi-talented in every aspect of the production process, Lupe has vast experience and depth of knowledge to help ensure that every job is printed right and on time.
SINCE 2012

Joe G 

Finishing & Bindery Manager

With a strong work ethic and the project due date always on his mind, Joe works with diligence to cut literally tons of paper, folded and finished to ensure on-time delivery.
SINCE 2001

Dennis R 

Customer Account Advisor

Dennis is experienced at providing customers with customized ideas and solutions for all their graphic needs, then keeps a watchful eye as the jobs go through the production process.
SINCE 2012

Karen A 

Accounting

Karen brings years of accounting experience to manage all the financial details and ensure accurate invoices, providing responsive and friendly communication with customers.
SINCE 2012

Jeff M 

Shipping

Jeff is a friendly and caring person who prepares jobs for shipping or delivery in our van, with his name on the door and the phrase: "Delivering Positive Impressions!"
SINCE 2013