Our Promise... No Excuses!
Quality. On Time. Every Time!
Welcome to Mayer Printers!
Since 1980, we have earned the trust of customers, just like you, 
providing creative ideas, marketing help and solutions for all your
print & mail projects for making a positive impression for your company or 
non-profit organization. A One-Stop shop for all you graphic needs.       
Randall Mayer, President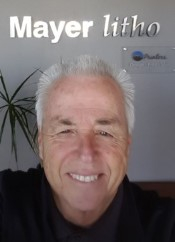 "Serving others ... is our business"